Constant Contact Resubscribe
If you are not receiving email notifications or Constant Contacts from the GSDCA
please send an email from your current, active, preferred address to
john2@jmadesign.com,
and we will see what we can do to correct the situation.
National Hotels
(Please confirm rules and terms with each Hotel in advance.)

Mention that your are there for a Purina dog show for best rates


Holiday Inn Six Flags (HOST HOTEL)
4901 Six Flags Road
Eureka, Missouri 63025
636-938-6661




Comfort Inn
1320 Thornton Street
Pacific, MO 63069
636-257-4600
Plenty of grass, Free Hot Continental Breakfast plus.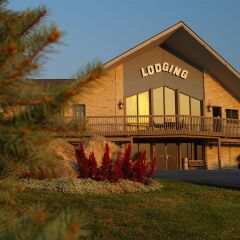 Budget Lodging
866 South Outer Road
St. Clair, MO 63077
636-629-1000
Fenced in Dog Yard, Plenty of grass,


Super 8
1015 East Main Street
Union, MO 63084
636-583-8808
YOU MUST call the Hotel direct to get these rates.




Super 8
2081 Eckelkamp Ct.,
Washington, MO 63090
636-390-0088
MUST call Hotel direct to get these rates.


Campgrounds Close to Purina Farms
Jellystone Park Campgrounds
(10 Miles East of Purina Farms)
Eureka, MO 5300 Fox Creek Rd
636-938-5925
KOA Campground
(10 miles East of Purina Farms)
Old Rt. 66
Eureka, MO 63025
636-257-3018



Robertsville State Park
(10 Miles South of Purina Farms)
Robertsville, MO
636-257-3788
Pin Oak Creek
(4 miles South of Purina Farms)
Villa Ridge, MO
636-451-5656
The German Shepherd Dog Club of America is proud to work with the following organizations: